Long Island (516) 731-5868          Queens (718) 641-3817

©2011, HARMONY HEARING CENTER, All Rights Reserved.

Harmony Hearing & Speech Center has been providing Long Island and Queens audiology services and hearing aids since 1985 and speech-language pathology services since 1998.  

The Center has been under the direction of Dr. Carol B. Letzter since that time. Dr. Letzter is dually certified and licensed as both an Audiologist and Speech Language Pathologist. The offices provide a warm and friendly environment where our patients can feel comfortable and relaxed. At Harmony, patients receive "Old Fashioned Care and Modern Technology."

Patients choose Harmony because they are provided with personalized care in a warm, friendly environment. Our Audiologists and Speech Pathologists are New York State Licensed and Certified by The American Speech-Language-Hearing Association. They hold the distinctive Doctor of Audiology degree. Harmony has been serving the Long Island and Queens area for more than 25 years. A variety of hearing and speech services are available to children as young as 6 months old and adults 100+ years, including hearing aids on Long Island and Queens. The offices are easily accessible by car or public transportation. Plenty of parking is available. In addition, the offices are handicapped friendly. At Harmony, patients receive comprehensive, compassionate care. The Center offers high quality, yet affordable hearing aids, audiology services, and speech therapy on Long Island and in Queens. 

Harmony has convenient hours including evening and weekends. House calls can be arranged for those individuals who have difficulty commuting to the Center.

Harmony accepts most insurances and union plans. Medicare is welcome. Senior citizen discounts are available. Harmony offers financing programs for hearing aid purchases and we accept credit cards as well. 

Harmony has also developed a hearing aid benefit program exclusively for businesses. This program is specially designed in order for employers to be able to provide their employees and their families with the opportunity to purchase hearing aids at a more affordable cost. We custom tailor our hearing aid benefit programs to meet every businesses needs. 

For our patient's convenience we have two office locations:

Long Island

432 Gardiners Avenue

Levittown, NY 11756

Tel (516) 731-5868

Queens

161-24 84th Street

Howard Beach, NY 11414

Tel (718) 641-3817  

Hearing Aids and Audiological Services on Long Island & Queens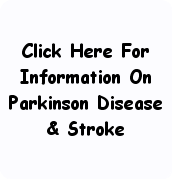 Click here to join Long Island Loop Initiative (LILI) on Facebook. This group was formed to educate the public about the importance of hearing access through the installation of hearing loops everywhere.